Inspire Development through Action and Adventure.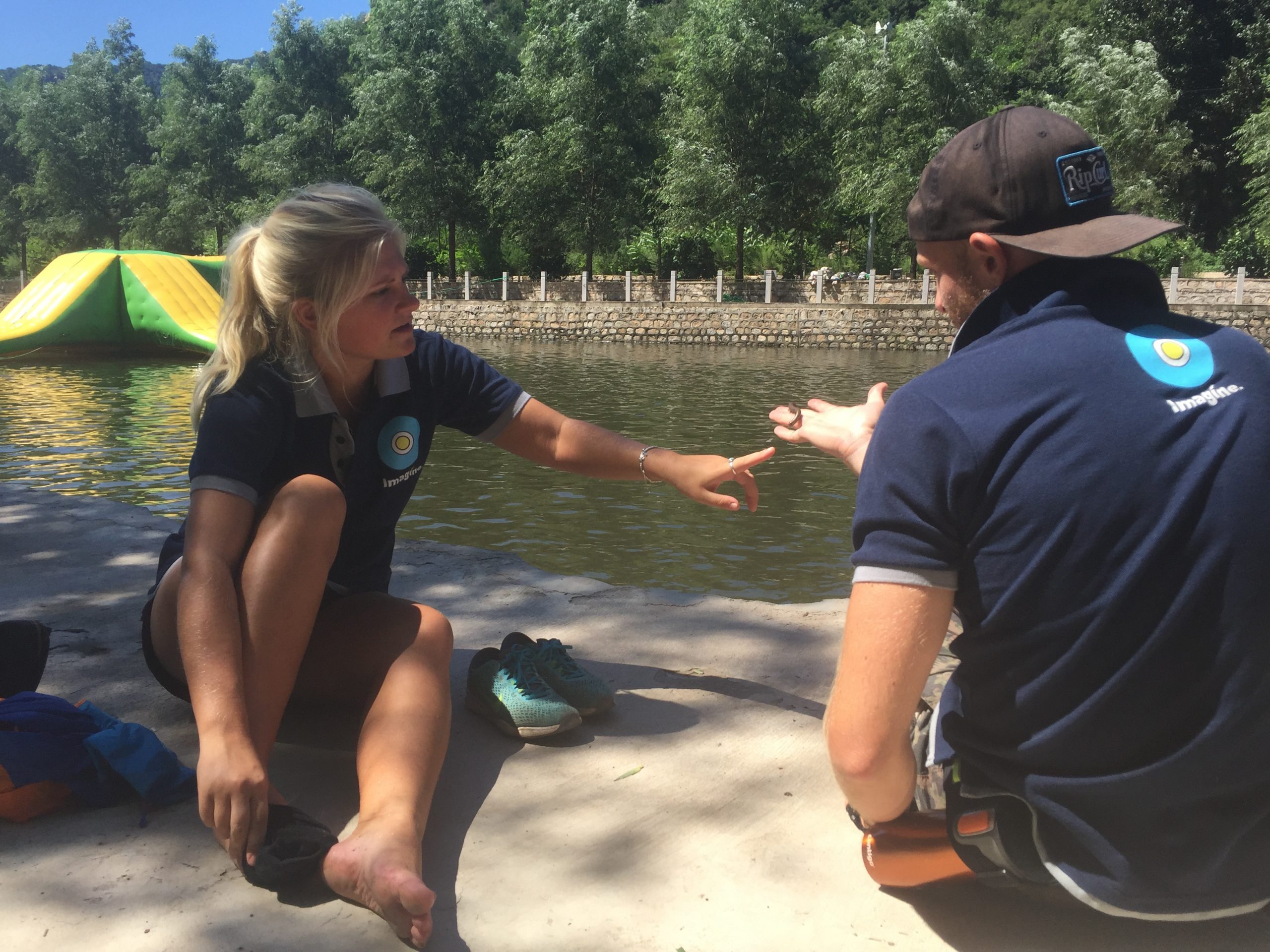 Imagine is one of the fastest-growing, most widely loved brands of outdoor activities in East and South East Asia, with branches in Beijing (including Chongli) and Taiwan, and further entities, partners and operations all around China, Hong Kong, Japan and East, and South East Asia.
Imagine activities are loved for their reliable, safe, exciting and quirky style, that never disappoints.
Working with Imagine is truly an adventure that will Open Your World. If you share our passion and fit any of the following profiles, come join the family!
Year-round Activity Project Manager with Ski Instructor Qualification
(Visa included, can apply from abroad)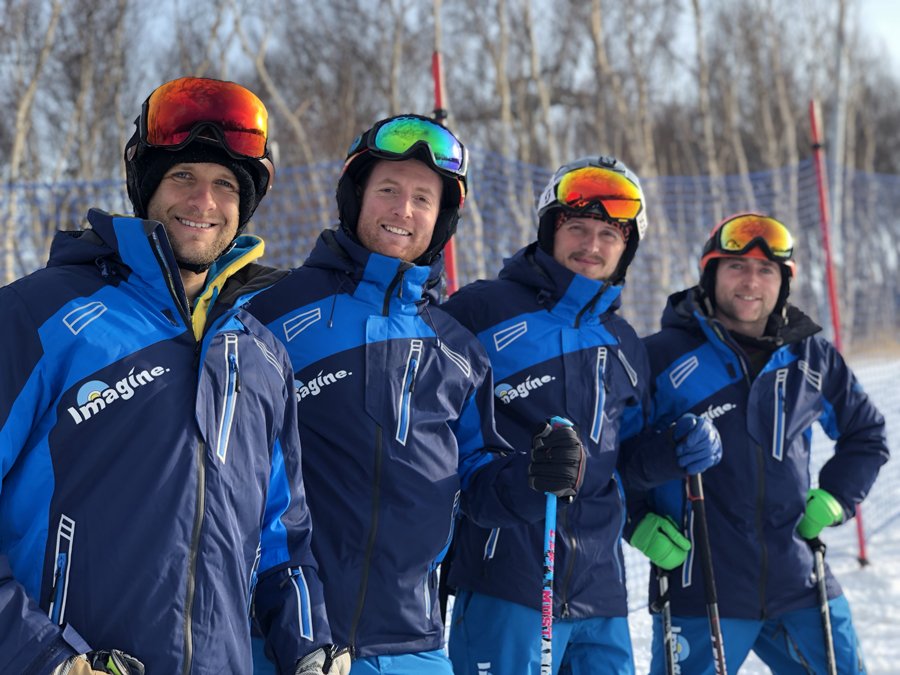 As a full-time project manager and instructor, you will organise ski trips and many other types of adventure activities, according to your strengths. You will also be trained to gain new skills in Bushcraft/Survival and Parkour, team-building games, Great Wall hikes, and others. This position is a great way to balance a passion for outdoor sports with some serious career development in management roles, and have a stable job year-round rather than having to hunt for a new job each season!
Requirements:
Ski instructor qualification
Bachelor's Degree (for visa)
2+ years relevant work experience since graduation date
Great with kids
Native or near-native spoken and written English
(Chinese skills ideal but not required).
Existing skills in some of the other Imagine activities (e.g. Survival, Parkour, Watersports or Climbing)
Able to 'Imagine': to create brand new games, programs and activities.
Package: 12,200-17,000 RMB/month (comprised of base and lesson commission, gross) + free accommodation (or allowance) + optional Mandarin classes reimbursement. Pay increases the longer you are with Imagine.
Visa: We sponsor a full work visa. Visa fees not included.
The equivalent of all Chinese national holidays (many) + 5 days paid holidays in second 6 months, 10 in the second year. + flexible unpaid holiday options.
A chance to travel to various regions for activities across the entire Imagine network of branches and destinations of the Greater China region.
Semi-nomadic Digital Marketing Guru
This is a dream job for the right person! Focus on what you do best, with a stable full time career, while being connected to an inspiring outdoor adventure network all around East Asia. No need to be based in one place all the time, you can live wherever you like in East Asia! Around 30% of the time you will be asked to spend periods of time in various different branch or activity locations, such as Beijing, Chongli, Shenzhen, Zhejiang, Hainan, Hong Kong, Taiwan, Japan, and South East Asia as Imagine expands. This enables you to remain in human contact, fully understand the activities and local market environments, and to sometimes even get involved in the trips as an assistant instructor!
Benefits:
Freedom to live where you choose and work to your own work schedule, no need to commute or be tied to one location.
Stable, long-term, full-time job, no need to constantly hunt around for your next freelance job
Be connected to a community and network of like-minded people with a positive mission, Inspiring Development Through Action and Adventure
Get to visit some amazing locations and meet lots of different people in each location
Take part in all kinds of fun action and adventure trips
Make your impact, being a key developer of a brand with an infinite, bright future
Work in a range of marketing roles, enabling wide-ranging personal and career development, rather than being stuck on one specific type of work. Fill in skill gaps by researching and learning to be able to take on the full range of challenges.
Potential to work up to manage people and departments as the company expands in future
Roles (you should be ready to take on around 80% of these areas, according to strengths and interests, while any weak areas may be filled by other team members):
Maintain a consistent, strong and awesome brand image across the entire online presence of Imagine in Asia.
Upkeep of all social media accounts (you manage the overall strategies, posting schedules and stylistic/strategic elements, and create many of the posts yourself, while some more local elements such as knowledge of local platforms, and translation, can be delegated to local teams).
Upkeep and improvement of the WordPress framework/theme settings/troubleshooting/layout of all websites
Efficient creation of beautiful new webpages for each new activity as it gets created by teams
Thinking of, and implementing special marketing campaigns
Desktop publishing: receiving text and images and turning them into professional-looking documents such as brochures, pdfs. Creation of templates to make this process more efficient.
SEO
Video Editing
Photo Editing
Writing and/or editing of marketing text such as adverts, activity promotions, blog articles, etc.
Design of branded merchandise
Some assistant instructing, depending on skills, interests and location
Requirements:
Native or near-native English, with exciting, creative and persuasive writing style for marketing
Ability to make own living arrangements and visa arrangements somewhere in East Asia, ideally in Taiwan, Beijing, Shenzhen or HK most of the time
Flexible for travel when needed e.g. if required to spend a month in another location at short notice, or to consider relocating to one location for an extended period. I.e. not committed to one location long term due to family or other reasons.
Really understand and believe in our mission and why it is important
A passion outdoor adventure/experiential education
Great eye for design
Strong WordPress skills
Intermediate I.T. Skills (for fixing problems with server settings, email accounts, website settings etc)
Efficient and hard-working
Photoshop/ID/digital design skills
Video editing skills (flexible)
Some Chinese or Japanese character-reading ability is a huge plus. Ability to write in Chinese even better. Not compulsory.
Trust-worthy, reliable and self-motivated (able to be trusted to work remotely and not needing to be micro-managed or checked)
Creative and imaginative, able to come up with new marketing ideas
Deep knowledge of a variety of social media platforms, both Western and Asian, and a passion for developing great social media marketing strategies.
Education and/or experience in marketing concepts in general, not only online/digital but also traditional. Particularly regarding building and maintaining effective international brands.
Continuously self-educating: reading books, blogs and articles to improve skills and stay on top of technology and trends
Positive, open, well-rounded character and fun personality
Part-time Instructor, China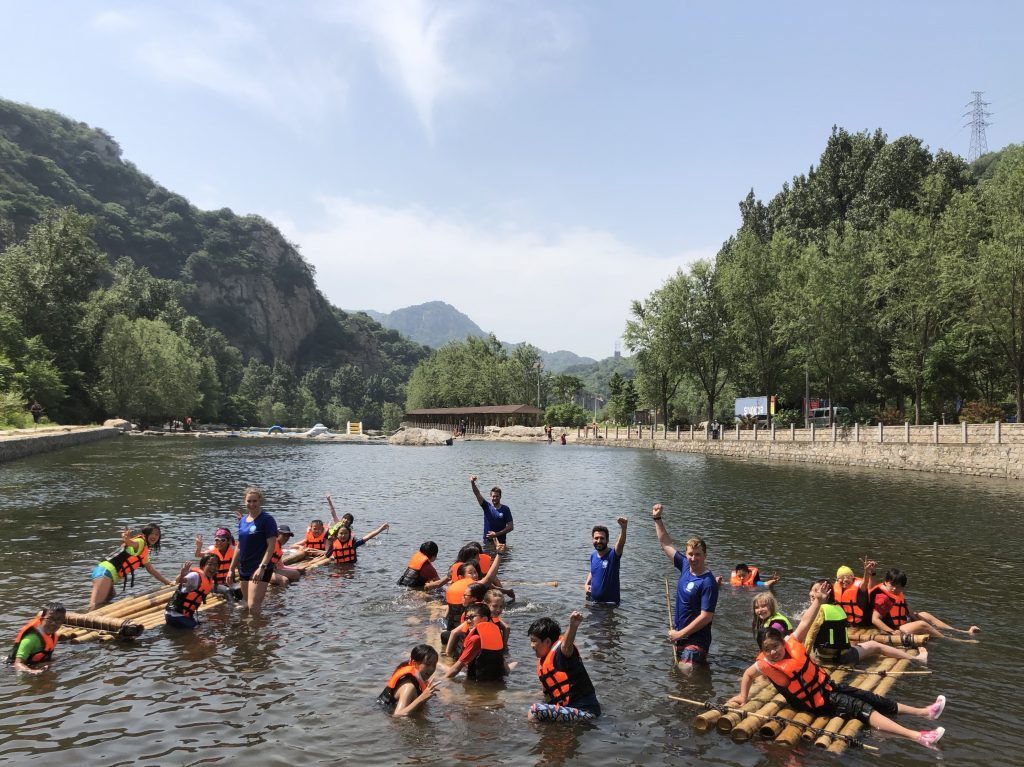 Already in one of our Mainland China locations? You may be able to join us for flexible part-time outdoor instructor work.
Preferred Skills
At least two of the following:
Ski/Snowboard instructor qualification
Outdoor bushcraft/survival skills or military/scouting experience
Parkour skills
Climbing instructor qualifications
Experience leading team-building games
Experience coaching sports
Experience working with kids on camps, birthday parties and physical activities.
Watersports/lifeguard qualifications/experience
First-aid trained
Near-native English
You don't have to be able to do everything at first, and for many of these activities, we can train you.
Part-time work varies from 500-1100 RMB per activity (or day) depending on abilities, experience, and type of activity.
Mainland China Regional Managing Partner in Training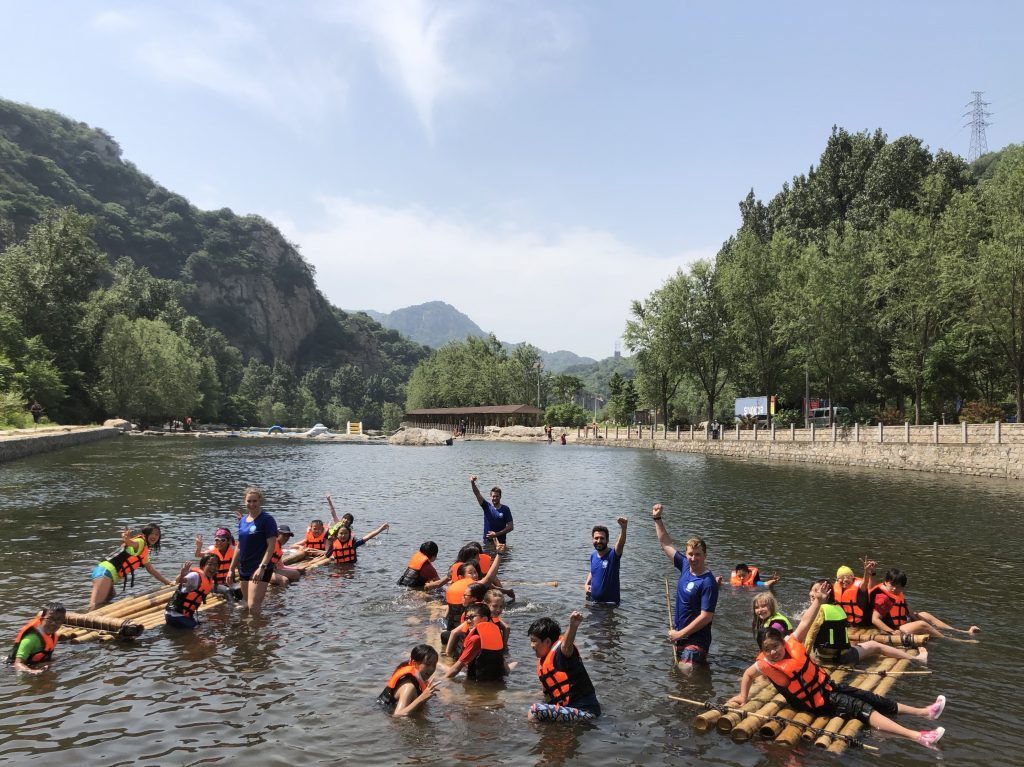 It's not easy, but it's an awesome challenge for the right person! Are you bi-lingual in English and Chinese and have the right mix of outdoor education industry experience combined with business management skills?
It's not every day someone like this comes along. So pass it on to any friends who might fit, or if this is you, raise your hand! You may have just found your ideal career path.
Benefits:
A share of Mainland Regional Profit once trained up, likely transferring to company share options over the long run.
Be a key figure in a fast-paced and meaningful entrepreneurial adventure, changing thousands of lives for the better
Competitive base starting salary depending on experience and fit
Working visa, Insurance, Annual holidays etc.
Free access to many outdoor locations and activities
The chance to develop your career faster than you ever expected
Requirements:
Fluent spoken and written Chinese and English
A university bachelor degree (minimum)
At least two years experience in the western outdoor activity industry
Experience and/or education in business management, ideally in the adventure industry
Likely to be able to stay for at least three years
Strong Skier (ski instructing qualification and experience would be strongly preferred)
Other specific outdoor sports skills in survival, parkour, climbing or watersports, preferably with some instructor qualifications
(Various regions and countries in East and South East Asia)
Are you based in a location that you believe would fit well with Imagine's style and mission to Inspire Development Through Action and Adventure? There are many ways to become part of the Imagine network, whether as a local location scout, a part-time instructor, a provider of local activity or local logistics, or even a business partner with an idea for more long-term business cooperation. We are currently particularly interested in continuing to build on our support networks in Guangdong, Hainan, Hong Kong, Japan, Thailand, and Singapore. However, we will listen to good people with good ideas anywhere in East and SE Asia.
For business cooperation you may also like to check out our licensing options.
For Mainland China roles, please directly contact:
For other parts of Asia, please email: