Imagine brings inspirational outdoor adventures to international schools, corporate teams, youth and adults across East and South East Asia.
All our international and local instructors are carefully chosen for their skills and experience in their specific field, whether facilitating creative games, teaching survival skills, ski instructing, leading expeditions or any other outdoor activity. All staff speak English, and one thing they all have in common is a smile on their face and a love of what they do!
Pete Tupper is a British outdoor education professional with many years of experience managing adventure companies in China and Asia. Imagine's unique approach to adventure design has its foundations in Pete's passion for creative, engaging activities, action sports, and a strong belief in the benefits of an outdoor lifestyle.
Originally a professional ski instructor in Austria, he moved to China with a bachelor degree in Mandarin Chinese, and begun offering weekend ski trips for families in Beijing. Soon he created Imagine, and expanded the range and scale of activities and locations to Taiwan, Japan, Thailand, Hong Kong and Bali via a network of business partners. His mission is to inspire development in people through action and adventure, by maintaining a reliable and well-known adventure brand, to promote outdoor lifestyle and culture.
Adventure education-related videos, articles and documentaries featuring Pete can be found on various channels online.
People across the Imagine network come from a wide range of cultural, educational and professional backgrounds. They speak different mother tongues, span the generations and always add their own unique and creative angles to the mix.
Yet what unites the entire Imagine community beyond this is a belief in the importance of staying connected to nature. It doesn't matter if it's a rock face, a snowy mountain, a gushing river or a bamboo forest, each thousands of miles apart. What really matters is that people don't forget their roots. Humans are animals. It's no coincidence that we feel most alive in natural environments, using our bodies to move and interact with the world around us. 
Since smartphones have taken over everyone's attention, we are saddened to see the glum faces of people everywhere constantly staring at screens.
Our mission is to transform as many of these faces as possible into smiling, energetic and stoked expressions. The way to get there is to take more and more people out there and let them feel firsthand the unbeatable solace of the outdoor world. The adrenaline rushes, the wind in the hair, the meditative states, the inspiration, the teamwork and the fresh confidence.
We believe in the powerful character growth that comes from being beaten by the elements, only to get back on the horse, problem-solve and use grit and determination to succeed.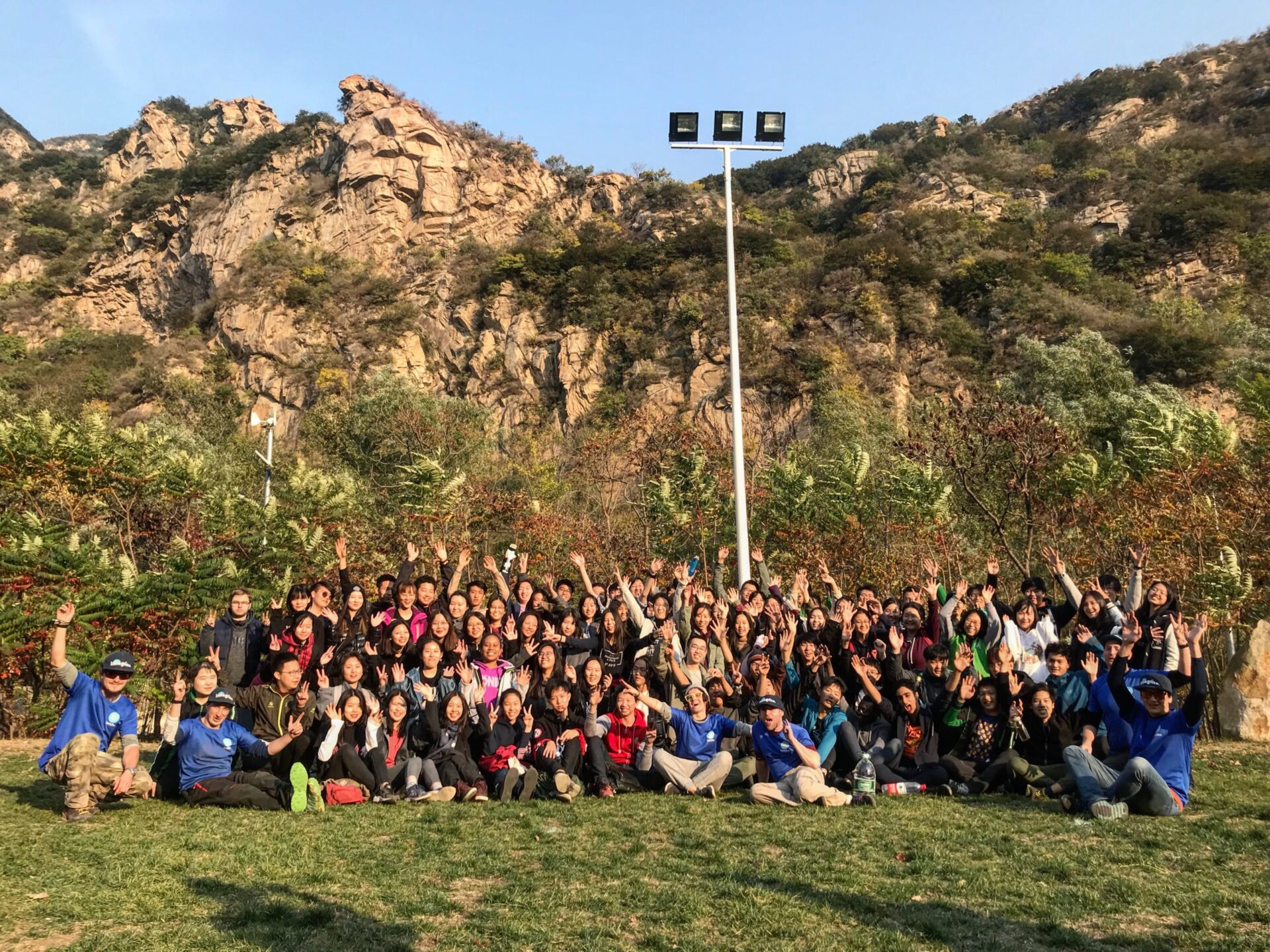 The structure of the Imagine Asia group is rather complex. Rather than one top-down company, various companies with different ownership structures and rock star partners and operators are connected via the use of the brand and systems as well as involvement from founder Pete Tupper or his HK-based company Enjoyment Culture International Limited. For more information, please contact the location that you are interested to learn more about.
Share our beliefs and have something valuable to contribute? Join us at Imagine! See if any of our current career opportunities might suit you, or head to one of our regional websites if you are based in their neck of the woods.